I usually get asked this question a lot: Why the masks?
Well, I started wearing the masks back in early 2014, I didn't have the context than to the why but I had the feelings. Knowing now that Mestiza or Latinx peoples often struggle with hidden or fractured identities has led me into a deeper investigation of mask and alter-ego studies. Reading many great Latina/o scholarship has enhanced my understanding of the masking culture that is alive an well today in Mexico and the Borderlands. This vein of studies also operates as a creative and productive outlet for my work as an artist.
Back in 2014, I was drawn to omitting my identity and obscure the image of the body onstage. The mask work has added a layer of surrealism that I am researching from a feminist perspective and admire works from Frida Kahlo, Remedios Varo, and Dorthea Tanning. Masks in these studies stem from Luchador culture which came out of the Tejas Borderlands and is now a pop-culture Mexican staple, however, the use of masks is relevant in Dia De Los Muertos and other traditions.
Starting this semester with a Costume Practicum with Lindsay Simon for 6 hours a week was such an outlet for creativity and production, and gave me time to really understand this process of making masks.
To get started, Lindsay asked I create a storyboard and gather materials. I created an inspiration board (Pinterest) to gather ideas for the Lucha Libre, Animal designs, and LROD masks I was interested in producing. Since I had only made these masks by hand I was ready to produce a pattern so that I could easily make more on a sewing machine rather than hand-stitch. The goal was to experiment with many fabrics and styles to gain experience making the masks and practicing my sewing machine abilities. For the animal heads, what was the next level of design besides making, shaping, and coloring them? I was excited to find out.
Here are some previous masks I have made for my work:
Now the hardest part was figuring out how to pattern the mask, seeing how I had the one I made by hand and the Lucha ones from a previous work. We decided to deconstruct one and go from there. Lindsay and I decided to use my head as the main pattern and build adjustments in as we went.
What was surprising about this process was that every material used needed a different pattern to account for stretch or no-stretch. By the mid-way point of the semester, we had finally gotten the hang of different materials and patterns. Now, we were ready to start adding more details.
In reflection now going through this process, I realize what fabrics I most like to work with for the masks: poly-rayon-spandex blend, lace-mesh w/stretch, spandex, lycra, cotton, sequin mesh, cosplay vinyl w/ stretch. For decor and lace-up low-industrial vinyl ended up being the most suitable. I also used 1in elastic to secure the bottom and string for the lace-up models.
THE WORK
Mask 1: "Homegrown"
The basic learning.
Mask 2: "Borderlands"
More Structure.
Mask 3: "Los Muertos"
New Pattern.
Mask 4: "Rupture"
Full mask design.
Mask 5:"Pesadilla"
Double layer mask.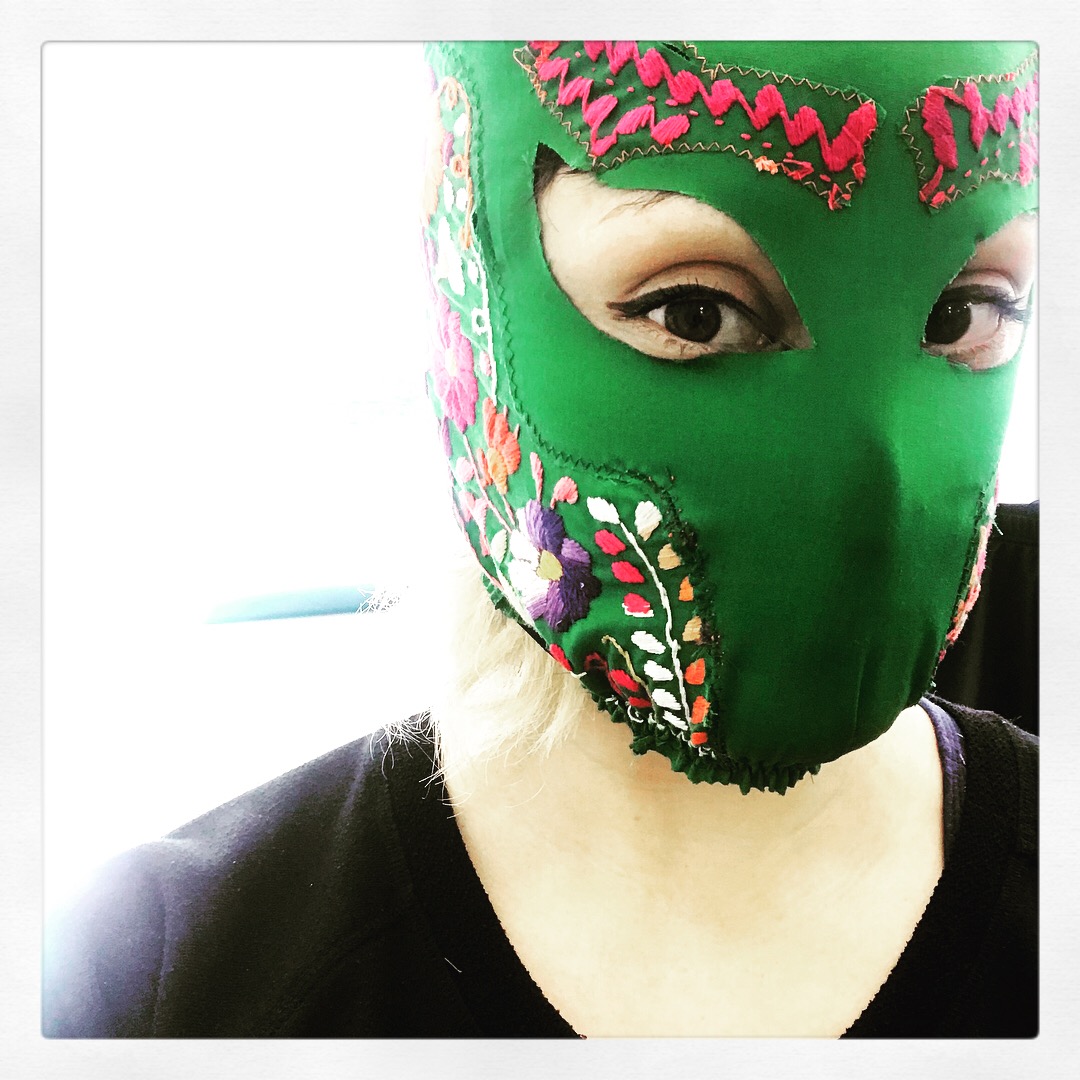 Mask 6: Demo "Puebla"
First run on this design
before surging.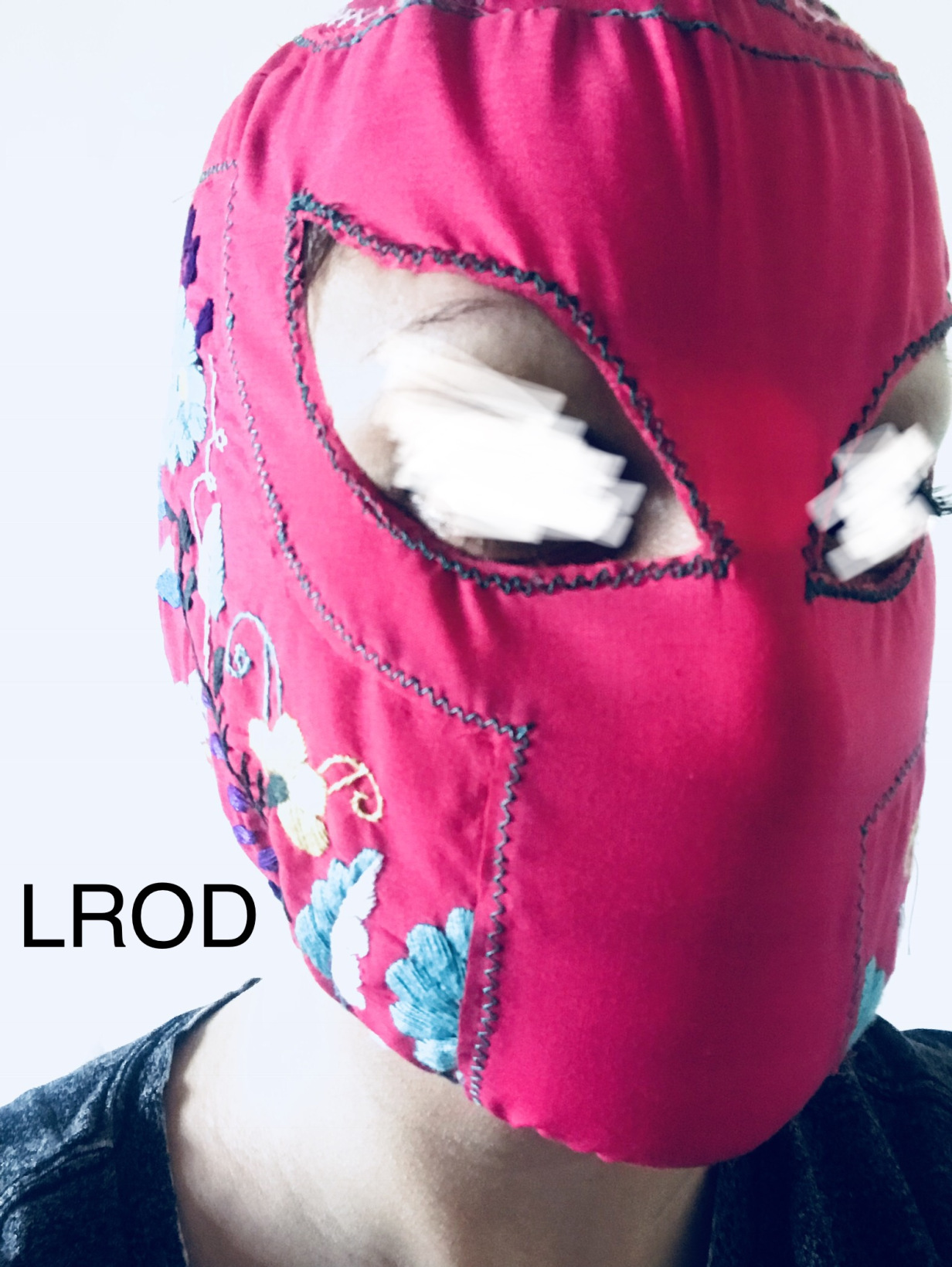 Mask 7: "Puebla"
Final project.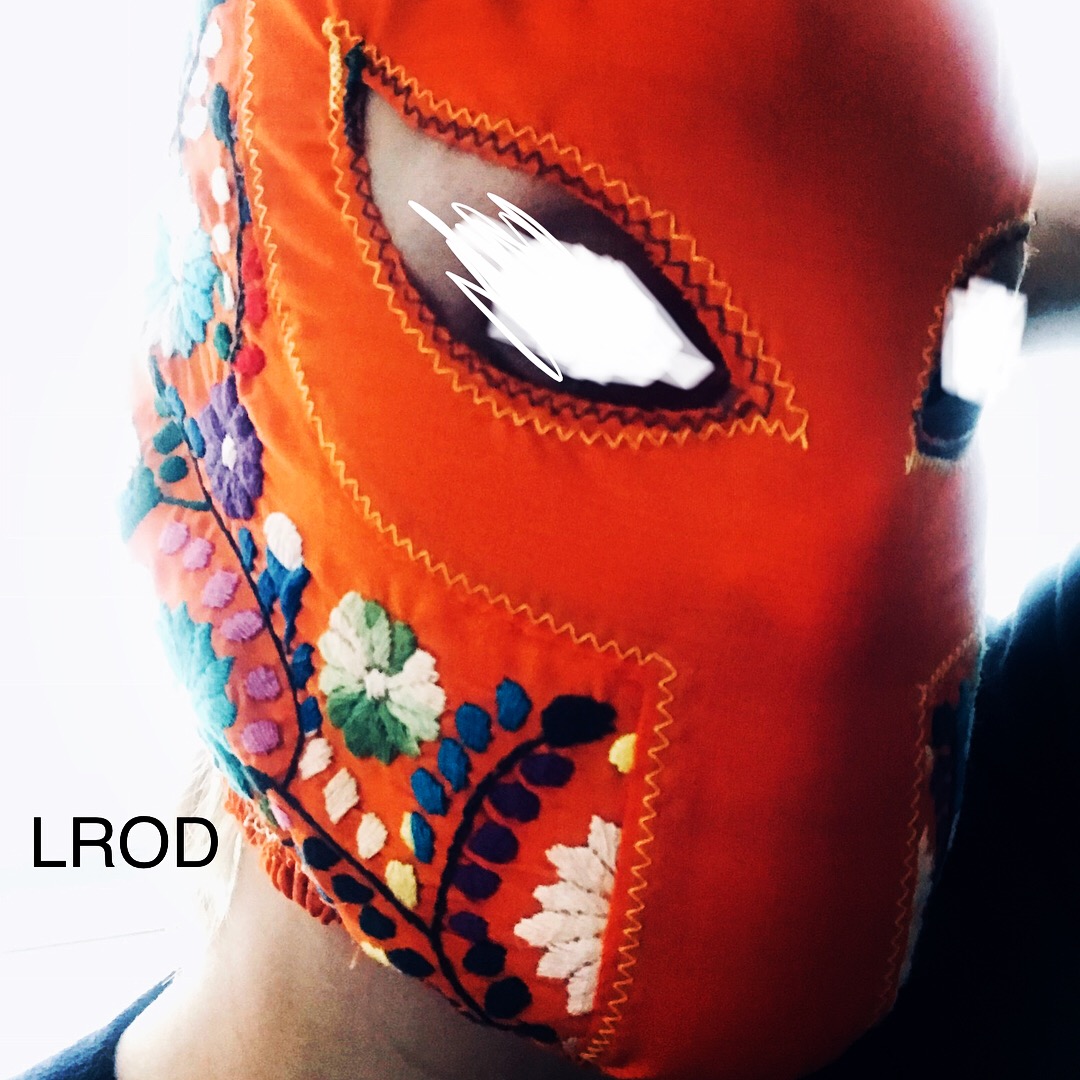 Mask 8: "Puebla"
Final Project.
Mask 9: "Puebla"
Final Project.
Mask 10: "Stag for Days" Design and stud work on the animal head. Final Project.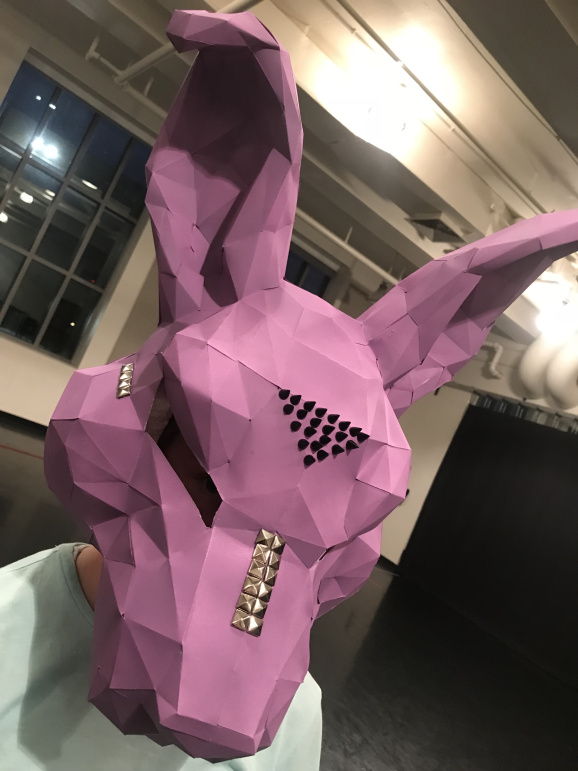 Mask 11: "Bunny in Bloom" Design and Stud work on the animal head. Final Project.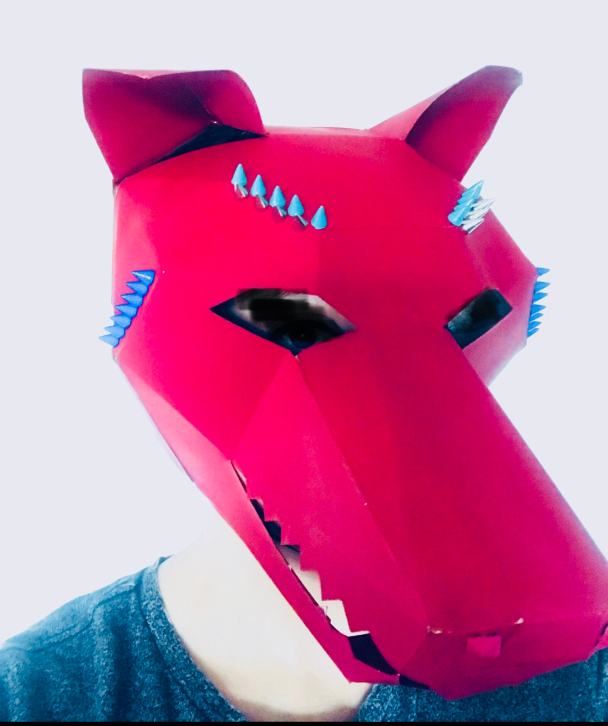 Mask 12: "The Revolt" Design and Stud work on the animal head. Final Project.
I noticed as the process went on the use of brighter colors started to emerge. I am drawn making more masks with color and expanding the masks to include some other materials such as wire, flowers, studs, gas masks, and more. I am also looking forward to making some more costume pieces for LROD + Artists to work with. While I am eager to go more extravagant I have to remind myself that they also need to be danceable and breathable during performances.
These creative outlets provide my research with necessary fieldwork and experience that aid my MFA thesis and artistic practice while connecting the multidisciplinary vein of research I identify with as a choreographer.
Until next time – LROD.